1st of July 2021
2020 Paris MoU Annual Report "Dealing with the pandemic"
The Paris MoU has published its 2020 Annual Report on 1 July 2021. This report provides an overview of the activities and statistics of the Paris MoU in 2020 which, due to the COVID-19 pandemic, was different from other years. Some of the highlights of the report are set out in the Press Release below.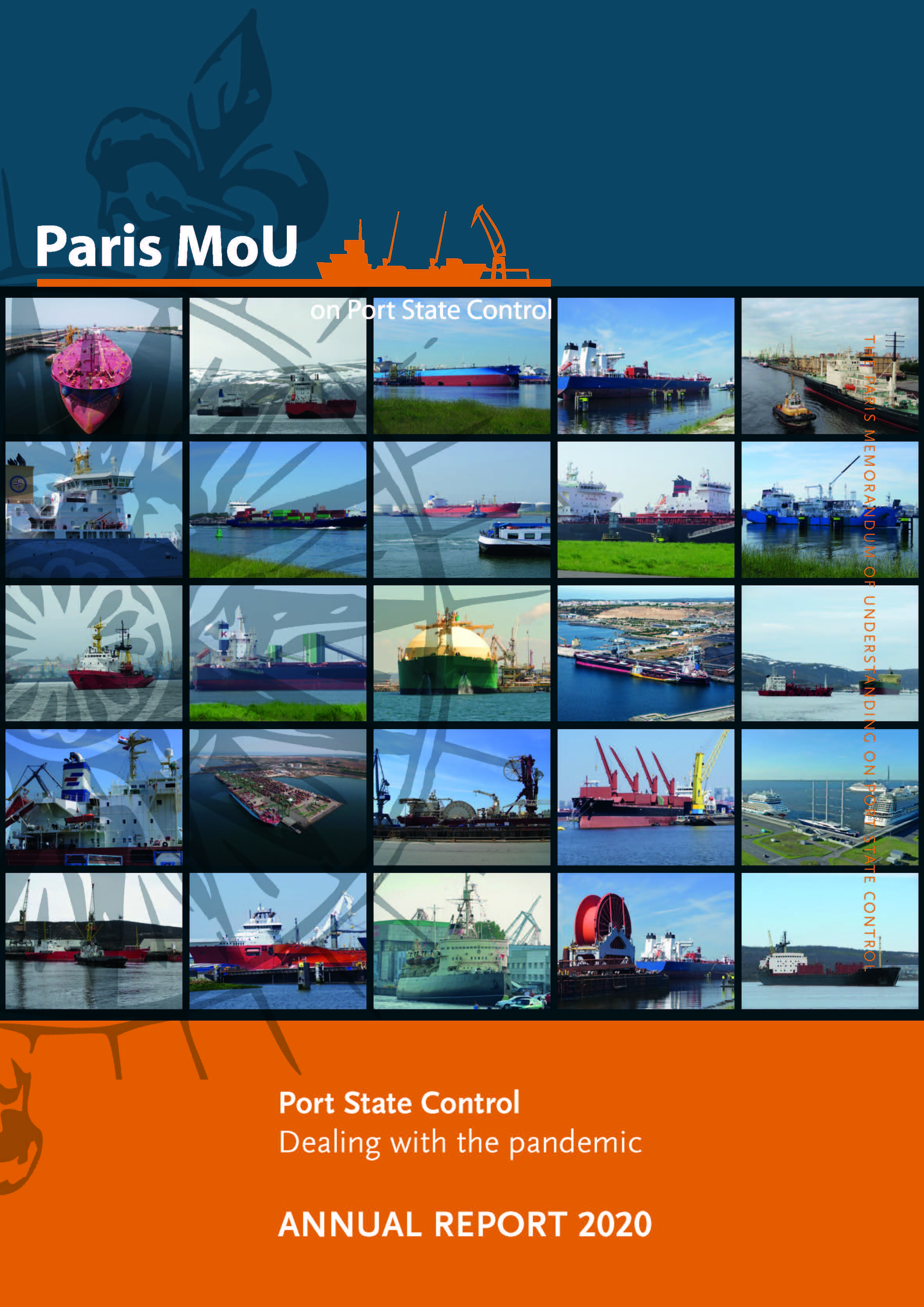 The impact of COVID-19 on the world has obviously affected the work of the Paris MoU. To deal with the restrictions as a result of COVID-19 and the consequences thereof, guidance was developed for the member Authorities of the Paris MoU on how best to deal with this situation. This Paris MoU guidance, that is partly based on and referring to guidance from both IMO and ILO, has been revised at various times to stay in line with the changed circumstances. The guidance has been shared with other port State control regimes, the IMO and the ILO as well as the public.  
Nevertheless, the Paris MoU had to scale back efforts, resulting in decreasing numbers of inspections, refusal of access orders, detentions and deficiencies. 
Please read/download full press release below: