1st of July 2022
2021 Paris MoU Annual Report "Getting back on track"
The Paris MoU has published its 2021 Annual Report on 1 July 2022. This report provides an overview of the activities and statistics of the Paris MoU in 2021, which was again different from regular years due to the ongoing COVID-19 pandemic. Some of the highlights of the report are set out in this press release.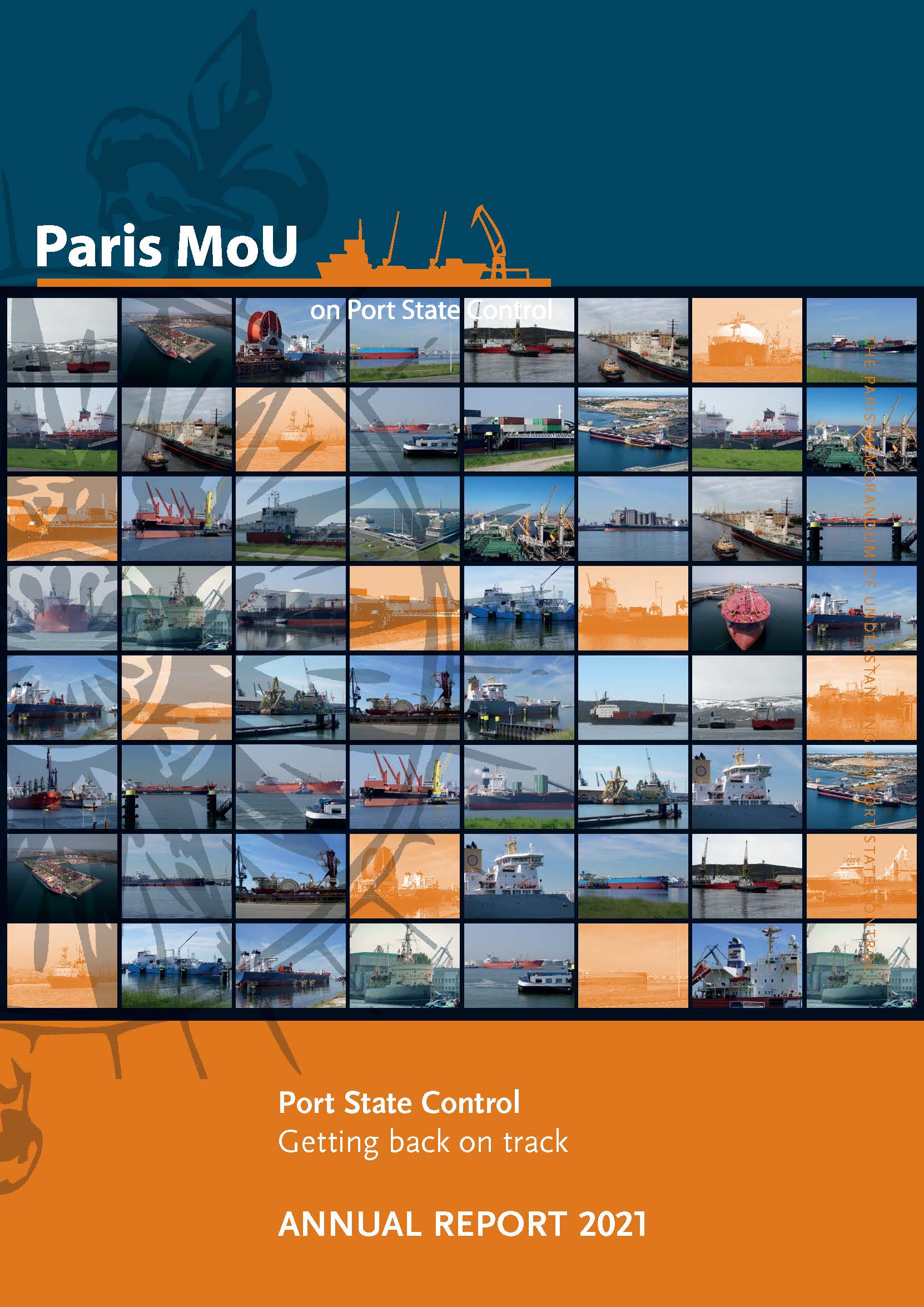 The ongoing impact of COVID-19 on the world has obviously impacted the work of the Paris MoU. The Paris MoU has monitored the situation and revised guidance where necessary in line with changed circumstances and shared it with other port State control regimes, the IMO and the ILO as well as the public at large.
The overall situation did improve in 2021, resulting in increasing numbers of inspections, deficiencies, detentions and bannings.
Please read/download full press release and Annual Report below: