Paris Mou Organisational structure
PMoU Organisational structure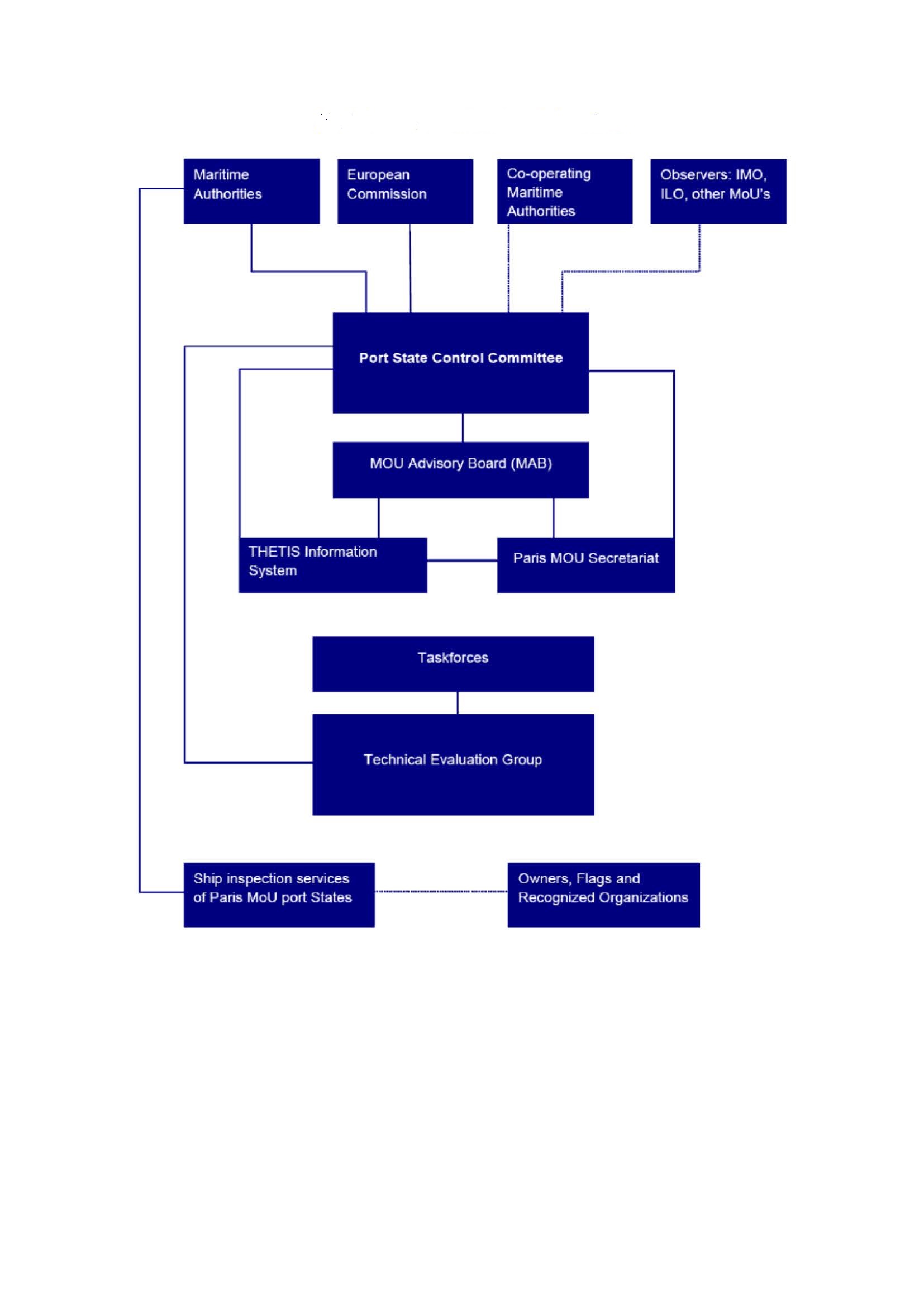 The executive body of the Paris MOU is the Port State Control Committee. It is composed of the representatives of the twenty-seven participating maritime authorities and the European Commission. The Port State Control Committee meets once year, or at shorter intervals if necessary.
Representatives of the International Maritime Organization (IMO) and the International Labour Organization (ILO) participate as observers in the meetings of the Port State Control Committee, as well as representatives of several co-operating Maritime Authorities and other regional agreements on port State control. The Committee deals with matters of policy, finance and administration and is assisted by technical bodies established within the organization.
The MoU Advisory Board (MAB) assists the Port State Control Committee in focusing on key issues, and in particular directs the Secretariat or the Paris MoU between Port State Control Committee meetings.